Dean in Pimlico
Caramel AW19
Rad Dad
Aldo Kane
Kanuka Tea
Caramel AW18
Bay and Lucille
Southport Shrimper
Venice in Furs
La Coqueta AW19
Bay
Campsite Bodybuilder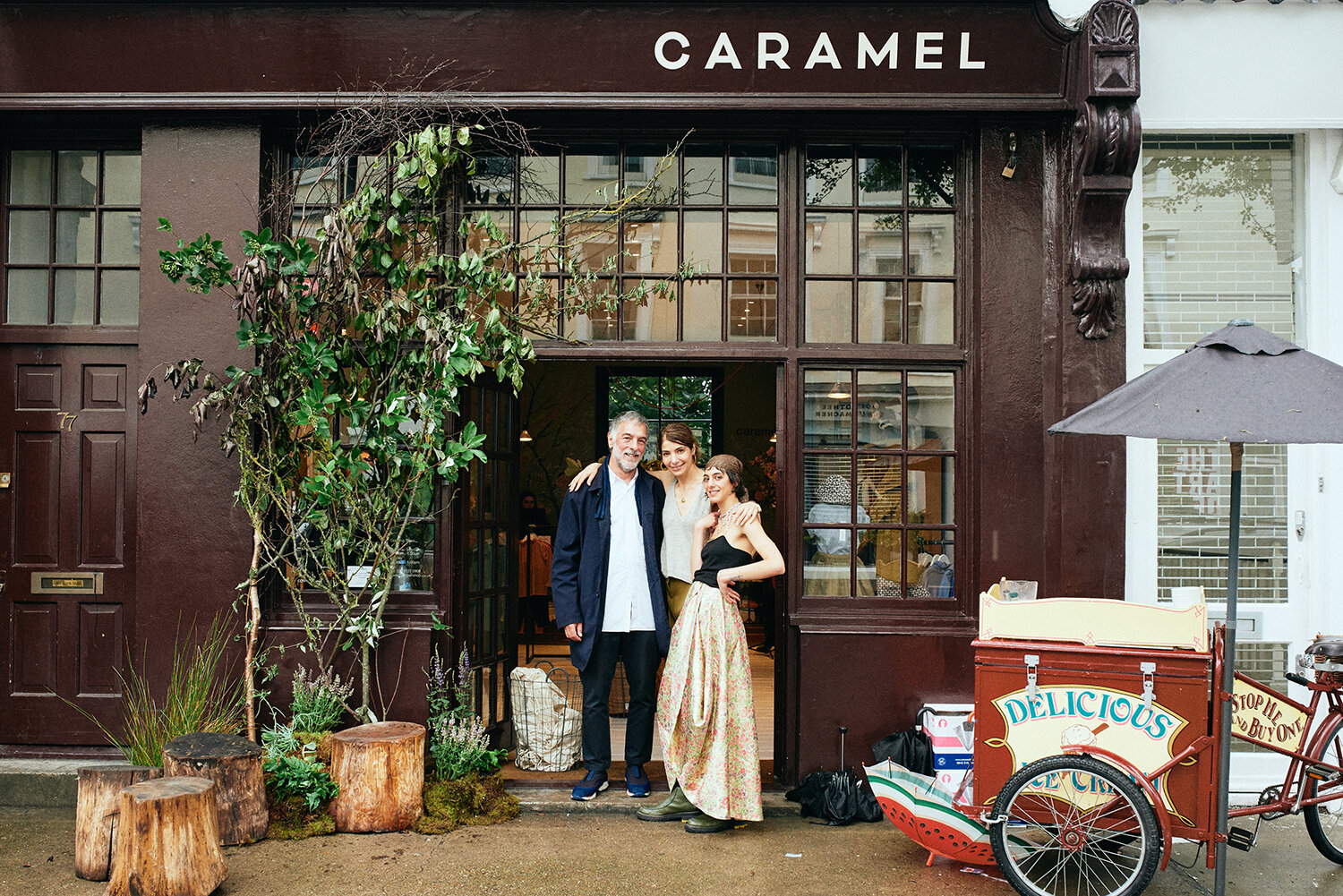 Caramel - Eva and Family
Ayako Iseki
Stripe Urchins
Caramel SS19
Honeybourne Jewellery
Venice in Furs
Amlwch
Caramel Couture
Bob & Blossom
Kanuka Tea
Caramel SS19
Caramel AW17
Aldo Kane
77:78
Caramel AW18
The Guardian - teaching and technology
Caramel AW14
People of the Allotment - Rosie
Sporty Student
Caramel SS16
Eva Karayiannis
Turmeric Food Story
La Coqueta
The Alton Estate
Kanuka Tea
Orla Kiely Home
Caramel SS18
Caramel SS16
Kanuka Tea
Caramel AW18
People of the allotment - Dot
Will Robinson
Stripe Urchins
Two Makers
Hardman House
Orla Kiely Home
Bohunt School
Honeybourne Jewellery
Southstack Lighthouse
Venice in Furs
Caramel AW17
Beyond Retirement
Tom Prince - LDC
Rozi Plain
Honeybourne Jewellery
Bohunt School
French Farm Scene
Caramel AW15
La Coqueta - SS17 Campaign
Nigel the Cheese Maker
Dean in Pimlico
Caramel AW19
Rad Dad
Aldo Kane
Kanuka Tea
Caramel AW18
Lookbook shoot for childrenswear brand, Caramel
Bay and Lucille
A quick portfolio shoot with Bay and Lucille insppired by my teenage idol Kurt Cobain….styled by natalie Abram
Southport Shrimper
Venice in Furs
A short project from a visit to Venice
La Coqueta AW19
Bay
Campsite Bodybuilder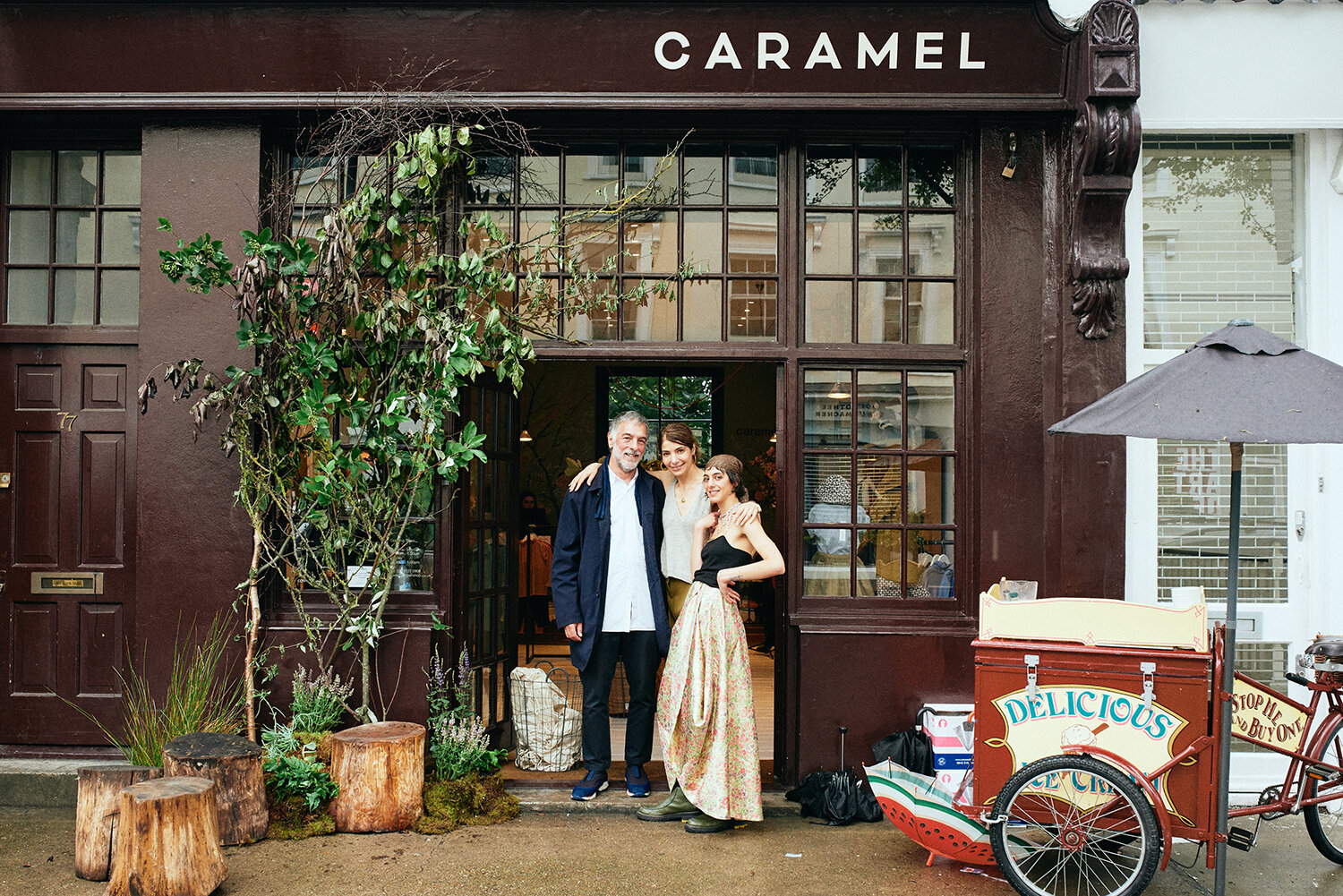 Caramel - Eva and Family
Ayako Iseki
Stripe Urchins
Caramel SS19
Caramel SS19 lookbook shoot, Kings Road, Chelsea, London.
Honeybourne Jewellery
Shot on the Isle of Wight for Honeybourne Jewellery
Venice in Furs
Amlwch
Amlwch port in Anglesey
Caramel Couture
Bob & Blossom
Kanuka Tea
St Albans based tea brand
Caramel SS19
Caramel AW17
Aldo Kane
77:78
The boys from 77:78: Aaron Fletcher and Tim Parkin.
Caramel AW18
Caramel Aw 18 lookbook shot on location at their Marylebone store
The Guardian - teaching and technology
Caramel AW14
People of the Allotment - Rosie
An ongoing project about the people of Weald Road Allotment, Hove.
Sporty Student
Caramel SS16
Eva Karayiannis
A portrait of Caramel founder and director, Eva Karayiannis, at her home in Kensington.
Turmeric Food Story
A bit of a pickle
La Coqueta
Location shoot for childrenswear brand La Coqueta shot at Fenton House, Hampstead.
The Alton Estate
Kanuka Tea
photography for tea brand Kanuka.
Orla Kiely Home
Shot for Ashley Wilde on location at the Isokon building, Belsize Park
Caramel SS18
Caramel lookboook shot on location in Kings Road, London.
Caramel SS16
Caramel Spring/Summer 16 Lookbook shoot
Kanuka Tea
A shoot for some delicious tea.
Caramel AW18
Childrenswear shoot in Marylebone. Caramel AW18 lookbook photography
People of the allotment - Dot
Will Robinson
Stripe Urchins
Two Makers
Hardman House
Hardman House in Liverpool
Orla Kiely Home
Location shoot at Blackbirds
Bohunt School
Honeybourne Jewellery
Southstack Lighthouse
Southstack lighthouse, Anglesey. An Island, on an Island, on and Island, on an Island
Venice in Furs
An old camera sign in Venice
Caramel AW17
Beyond Retirement
A personal project about people who work well in to their more experienced years.
Tom Prince - LDC
A portrait of garden designer and landscaper, Tom Prince
Rozi Plain
The lovely Rozi Plain, photographed after a 3 hours sleep
Honeybourne Jewellery
Lookbook for a bespoke jewellers on the Isle of Wight
Bohunt School
Campaign shoot for caramel at the Chelsea Physic Garden
French Farm Scene
Caramel AW15
Another Caramel lookbook
La Coqueta - SS17 Campaign
Nigel the Cheese Maker
Nigel on Anglesey is a maker of very tasty goats cheese. Y Cwt Caws.
1
2
3
4
5
6
7
8
9
10
11
12
13
14
15
16
17
18
19
20
21
22
23
24
25
26
27
28
29
30
31
32
33
34
35
36
37
38
39
40
41
42
43
44
45
46
47
48
49
50
51
52
53
54
55
56
57
58
59
60
61
62
63
64
·
·
·
·
·
·
·
·
·
·
·
·
·
·
·
·
·
·
·
·
·
·
·
·
·
·
·
·
·
·
·
·
·
·
·
·
·
·
·
·
·
·
·
·
·
·
·
·
·
·
·
·
·
·
·
·
·
·
·
·
·
·
·
·